Read Time:
1 Minute, 27 Second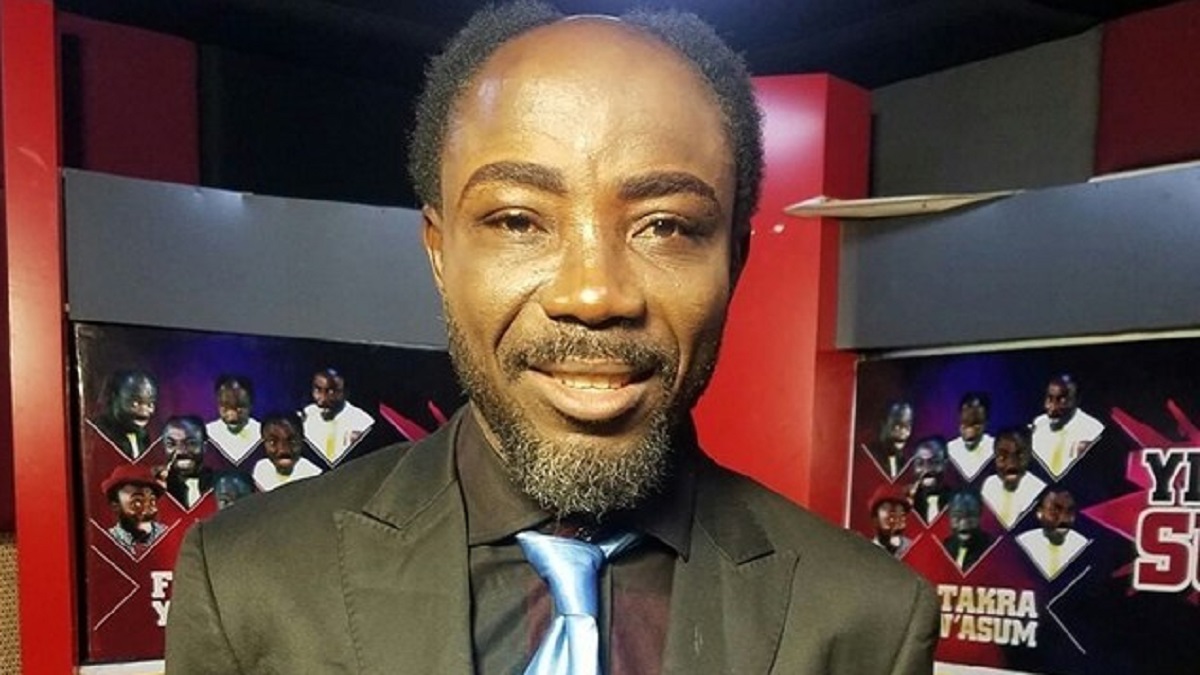 Popular Kumawood comic actor Big Akwesi has expressed displeasure in the ruling government, the New Patriotic Party for deceiving players in the movie industry.
According to the comic actor, the President promised to build a film village in Kumasi but have failed to honor his promise after winning the elections.
Big Akwes also stated that some Kumawood actors campaigned for the New Patriotic Party to win the elections but has deceived them by deciding to build a film village in Kyebi.
The actor further stated that 2020 is just around the corner and will vote against him in the upcoming elections.
"Standing in for the entire Asanteman I will say a big thank you the President for deceiving us. During his campaign, he promised a Film Village in Kumasi.
That is the reason why the likes of Agya Koo, Matilda Asare and the rest campaigned for him to win the election. All we say is thank you, 2020 is just around the Conner.
The Asantehene, Otumfuo Osei Tutu II, promised the movie fraternity some acres of land for the film village when the decision to build it in Kumasi came up wondering why they were a change in mind to have it constructed in Kyebi which is the hometown of the President", Big Akwes lamented.
Several weeks ago, some actors petition the government to reconsider its decision to build the film village at Kyebi. According to the actors, Kumasi is the hub of the movie industry and that it will be appropriate if the film village is built in Kumasi.
However, the President of the Creative Arts Industry, Mark Okraku Mantey disclosed that the government has plans of building a film village at Kyebi and Kumasi