Liverpool 0-2 Chelsea: The Slip Heard Around the World
Read Time:
4 Minute, 44 Second
Football has had more that its fair share of memorable moments in the past. Diego Maradona's 'Hand of God' and Sergio Agüero's famous 'AGUEROOOOOO' goal are just two of thousands, but then there's…the slip.
c=
A slip which broke the internet. A slip which the world into meltdown. A slip which is still a major part of the football world today.
It was 27 April 2014. Liverpool had played 35 Premier League matches and were top of the league thanks to a victory over Manchester City two weeks earlier. In an outpouring of emotion, Steven Gerrard warned his teammates that their lead at the top of the table "does not f*****g slip".
​Chelsea's visit to Anfield was the last real test, and ​Liverpool were blessed by the news that José Mourinho was set to field a reserve side to ensure his Chelsea stars remained fit and healthy for an upcoming ​Champions League semi-final.
Mark Schwarzer lined up in goal. A debuting Tomáš Kalas started at centre-back. The forward line featured both Demba Ba and a thoroughly unproven ​Mohamed Salah. For Liverpool, the points were surely in the bag.
The game kicked off, and Chelsea defended deep. Their four-man defence was almost made up of nine players at times, as they battled to contain ​Luis Suárez, Philippe Coutinho and ​Raheem Sterling.
The Blues were resolute and gave Liverpool very little space in which to work. They weren't bothered about scoring, just as long as their opponents couldn't find the back of the net themselves.
Half time was approaching, and Liverpool needed the chance to regroup. They were waiting for the whistle to head into the dressing room and come up with a new plan.
But then, it happened.
Mamadou Sakho played a routine pass into club captain Gerrard narrowly inside the Liverpool half. One of the greatest passers in Premier League history, Gerrard had been part of this play a million times.
But this time, the midfielder failed to bring the ball under control. He tried to gather himself, but did not.
He slipped.

Sky Sports Premier League ✔@SkySportsPL



– @LFC going for the Premier League title?

– Facing @ChelseaFC at Anfield during #TheRunIn, live on Sky Sports?

We've been here before…

We've analysed the anatomy of Steven Gerrard's infamous slip in the 2013/14 season: http://skysports.tv/eIDgFc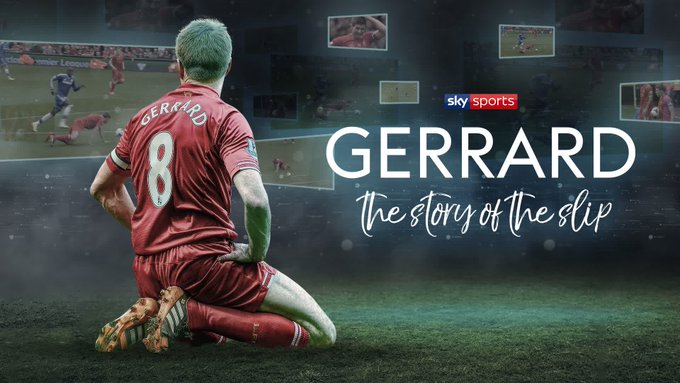 54311:32 AM – Apr 12, 2019Twitter Ads info and privacy 187 people are talking about this
An opportunistic Ba was there to pick up the scraps and fire Chelsea ahead at the break. Fans all over the world could not believe it. To this day, many still can't.
How could this happen to the man who had warned his team not to let things "slip" just two weeks earlier?
The irony was incredible.
Chelsea's defensive army, who had been fighting for a 0-0 draw, were now twice as strong. They had a lead to protect. They had exactly zero need to push forward.
Daniel Sturridge – then one of England's most feared strikers – was quickly brought off the bench. Liverpool could not afford to lose this game. They knew it.
They knocked and knocked and knocked on the Chelsea door, but the Blues weren't answering. Mourinho's men put on a defensive masterclass, and Kalas had propelled himself to temporary superstardom with his elite showing.
Brendan Rodgers' Liverpool threw everything they had at Chelsea. It felt like Gerrard had about 1,000 shots to try and atone for his error, but none were good enough.
The clocked ticked over to 92 minutes. Liverpool sent every outfield player forward to try and rescue a point, and that left them open at the back. Chelsea picked up a loose ball and, after some neat play between ​Willian and Fernando Torres, they were through on goal.
Unopposed, Torres drove forward towards Simon Mignolet. The Belgian was helpless as Torres' pass took him out of the game, and Willian tapped home into an empty net to seal the astronomical win for Chelsea.
Mourinho sprinted up the touchline once more, tapping his badge and screaming with joy at the travelling fans. His plan had worked to absolute perfection.
It blew the title race wide open. Chelsea were two points behind in second, while ​City were trailing by three. However, the Citizens had a game in hand and a superior goal difference, meaning the title was in their hands once again.
Liverpool needed a miracle to win the title at that point, but they got the exact opposite.
Perhaps flustered by the loss to Chelsea, Liverpool threw away a three-goal lead to draw 3-3 with ​Crystal Palace in their next game. It was almost like they wanted City to win the league.
Manuel Pellegrini's side obliged, winning their game in hand and sealing the title on the final day of the season with a 2-0 win over ​West Ham United. For Liverpool, the dream was dead, and the loss to Chelsea was the catalyst.
They had been unusually disjointed against the Blues. Kalas had put in the kind of performance which he could only dream of. Absolutely every single thing went right for Mourinho's men.
To this day, you will hear fans across the country – particularly Stamford Bridge – singing to remind the world that 'Steve Gerrard, Gerrard slipped on his f*****g arse and gave it to Demba Ba. Steve Gerrard, Gerrard'.
One loss of footing, and the world was changed forever.
Source: 90min.com