Read Time:
2 Minute, 6 Second
The Iranian embassy in Madrid has clarified information on rumors that Cristiano Ronaldo would be sentenced to 99 lashes for adultery.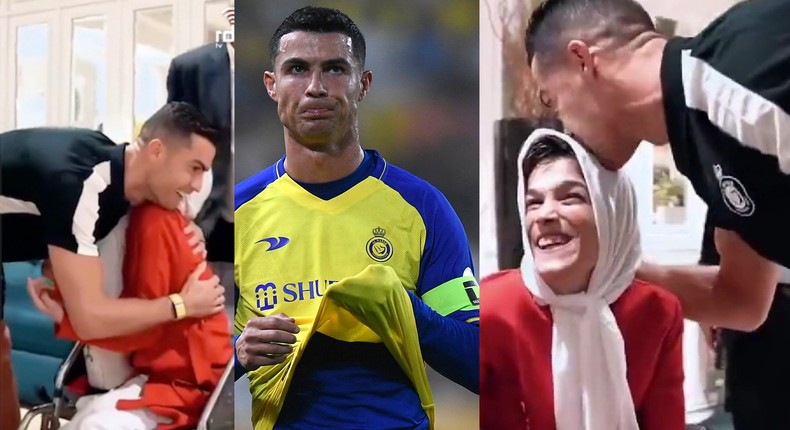 Such rumors are untrue and unfounded, the Embassy said, adding that the footballer was well-received when he visited the nation.
In September, Ronaldo and his team Al Nassr traveled to Tehran for the Asian Champions League match against Persepolis.
Ronaldo made friends with some supporters after the game, notably the physically handicapped Iranian painter Fatima Hamimi, as Al Nassr won 2-0.
Before posing for pictures with Hamimi, Ronaldo is rumored to have kissed her on the cheek, hugged her, and given her an autographed shirt.
Local Iranian news sources claimed that the Portugal captain had committed adultery under Iranian law by having physical contact with a married lady or a woman who is not his wife.
The court system in the nation had already sentenced Ronaldo to 99 lashes for his subsequent visit, according to Iranian TV station Sharq Emroz.
The Iranian Embassy in Madrid responded to this by categorically refuting the accusations and asserting that Ronaldo enjoyed his time in Iran.