Read Time:
1 Minute, 44 Second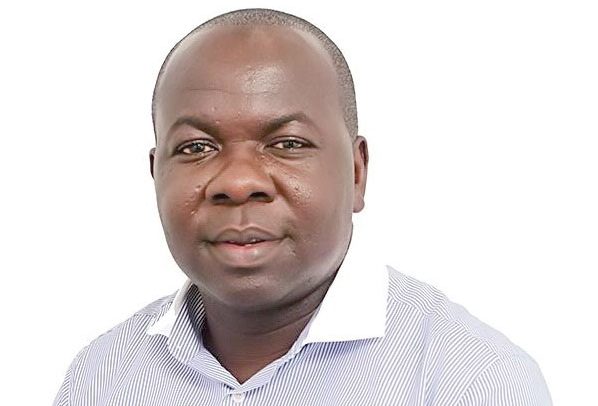 Frank Asiedu Bekoe
The Director of Political Affairs to the Chief of Staff, Frank Asiedu Bekoe, has urged government appointees to open their doors to the grassroots of the New Patriotic Party (NPP).
He made the call at the Ashanti Regional Conference of the NPP Loyal Ladies on August 17, 2019.
According to him, as a matter of principle, "we expect all political appointees to open their doors for the grassroot and to assist in all endeavors."
He added that "those of us enjoying from the power we all struggled for must be willing and able to support the young ones."
"Let's not be apathetic towards party activities just because we have not landed our dream jobs or contracts," he appealed.
Mr. Bekoe touched on efforts being made by the government to create jobs.
According to him, on job creation, the government has also made history by recruiting more than 54, 000 young people into nursing which is the highest in Ghana since independence.
"Moreover, the government has digitalized the port activities through the paperless system, which has improved efficiency, and speedy clearing systems," he added.
He further spoke about initiatives being undertaken by the President Akufo-Addo's administration to improve the fortunes of the Ghanaian economy.
"Let's not be deceived, the Ghanaian economy is gradually gaining momentum after 8years of bondage and shackles of the incompetent JDM and the NDC government," according to him.
Indeed, he added, the essence of governance and leadership is to create the requisite ecosystem for both businesses and individual citizens to function effectively.
From all indications, he noted, this is what the Akufo-Addo government is pursuing.
"We have recognized many interventions and numerous flagship projects under this government than any other government," according to him.
"In case we have forgotten, the government has established the Zongo Development Fund, restored nurses and teacher trainee allowances, instituted NABCO to temporarily deal with graduate unemployment menace, sustained the 'ALMIGHTY' Free SHS and increased Capitation Grant from GHC 4.5 to GHC 10. "
Source:Flyfmonline.com