Read Time:
2 Minute, 6 Second
Keele Understudies will have up to a portion of their power produced from sustainable sources after a £8m energy focus formally opened.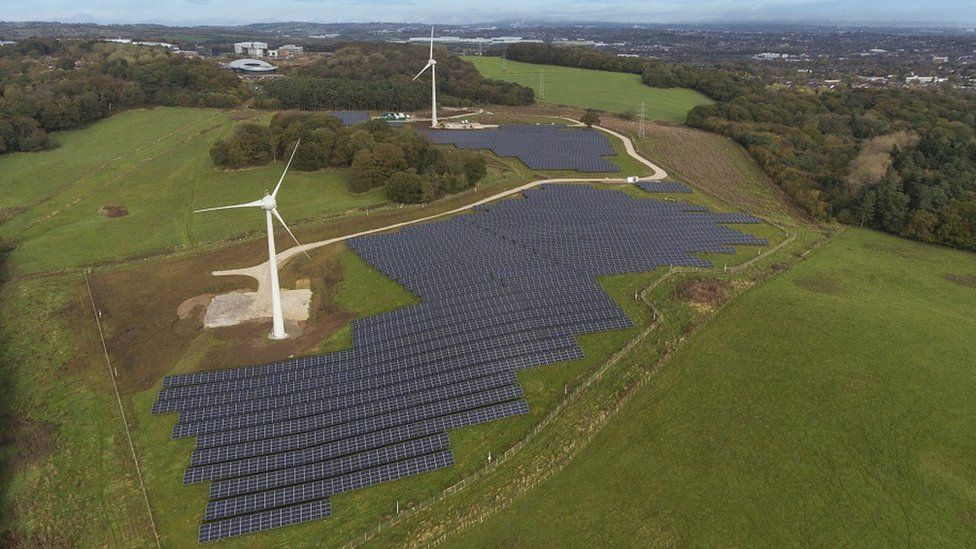 The Keele University park consolidates two breeze turbines with 12,500 sun powered chargers.
The middle will save what might be compared to eliminating 800 vehicles from streets every year, the college said.
"[This] is something fabulous for the college and something phenomenal for decreasing our fossil fuel byproducts," Professor Zoe Robinson said.
In excess of 10,000 understudies learn at the college with many living on the grounds and one of them, Claudia Yeboah, said it was extraordinary they will have greener energy.
"In the event that every one of the understudies were attempting to be greener overall it would have an exceptionally enormous effect in the UK," she said.