0
0
Read Time:
1 Minute, 53 Second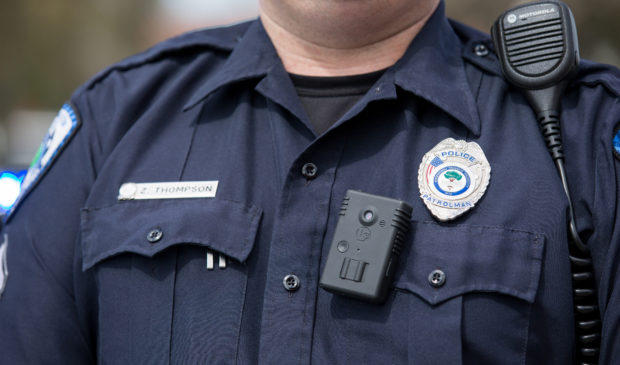 Ghana Police Service receives 250 body cameras
The Ghana Police Service has received some 250 body cameras to be used by personnel.
The government earlier this year said it had secured some 3,000 pieces of body cameras for the police service and the first batch of the device has arrived.
The body camera is to enhance police transparency and accountability.
Police body cameras are small-lensed devices, often worn on an officer's chest to capture images. It has a microphone to record sounds and internal storage for data or footage for later review and analysis.
The Police took delivery of some 4,500 body armour, ballistic helmets and riot control gadgets.
Six armoured vehicles, each with the capacity to carry 10 personnel for police operations, have also arrived at the Tema Port.
The government announced that it had budgeted GH¢800 million for the police service to use in equipping their personnel to improve their work.
The Inspector General of Police (IGP), Mr David Asante-Apeatu, indicated that the use of the body cameras will improve the police work to a greater extent.
He said it would take away the issues of misconduct by personnel that would otherwise have taken supervisors to discover.
According to him, before a police officer was issued with a body camera, it would be tested to ensure that the sound, camera and recording functions were working.
"If you return from the field and cannot produce a report from your operation from the body camera, you will have to answer," he told Daily Graphic.
He said it would be in the interest of police officers to use the cameras because if a case was reported against an officer during an operation or exercise but there was no recording to back it, that officer would certainly be in trouble.
He explained that apart from recording events, the body cameras would be internet-operated and connected to the Police Command Centre where events and images would be transmitted live.
Mr Asante-Apeatu said in an area where there was no Internet connection, the cameras would record and be played back.
He said the Police Administration would be taking delivery of more of such modern equipment in the coming months.
Related