Read Time:
1 Minute, 22 Second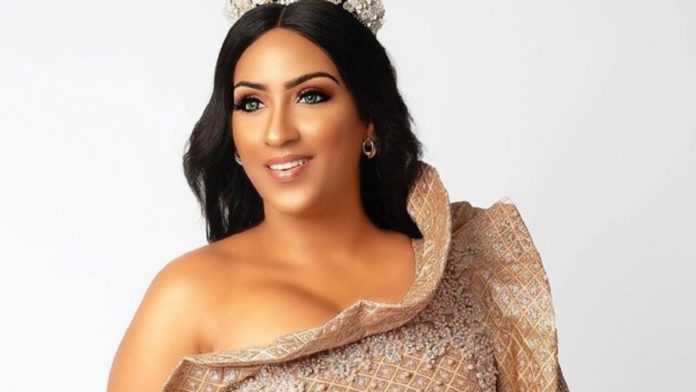 Ghanaian actress, Juliet Ibrahim in a recent interview has revealed where she met her ex husband Kwadwo Safo Jnr son of Ghanaian inventor and founder of Christo Asafo church Apostle Kwadwo Safo.
In the Interview, Juliet detailed her experience with the Safo family, she also talked about her failed marriage to him.
According to her,  she never really felt like herself when she was married to Kwadwo Safo because he came from a 'religious' and very conservative family who wouldn't accept some of her lifestyle choices.
Delay then asked her if that was why they split seeing she loved to live a 'wild' life, i.e party, club and vist strip clubs. Juliet replied  that, that couldn't be the reason because she and Kwadwo actually first met in a strip club.
Juliet further detailing her relationship with Kwadwo Safo Jnr, disclosed that they got married in a court wedding and then planned on having  a small wedding ceremony but Kwadwo Safo Jnr kept giving her excuses and putting it off for unknown reasons.
When Delay asked if her work as an actress was why she couldn't continue her marriage with Kwadwo safo Jnr, she said that Kwadwo Safo Jnr was okay with what she did and had no problems with her being an actress she added that she doubts his family members also had problems with her job because no one raised any concerns about her job.
Juliet's romantic life has been somewhat of a storm as both of her relationship specifically with Kwadwo Safo and Nigerian rapper, Slim Iceberg ended quite tragically
Source:flyfmonline.com